The TRON price prediction is catching the attention of cryptocurrency investors around the country. In fact, many analysts expect this popular token to explode in value over the next decade. As the cryptocurrency market continues to evolve and grow, the TRX token may be a major beneficiary. Therefore, let's take a deeper look into TRON crypto and its potential over the coming years.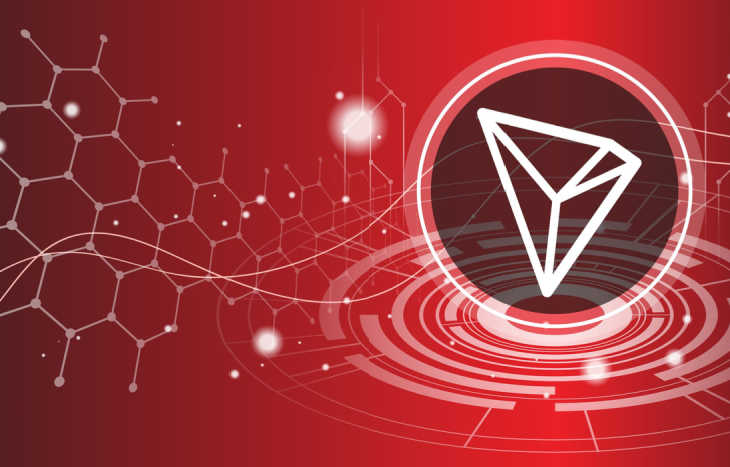 TRON Price Prediction 2022-2032
TRON (CRYPTO: TRX) is an open-source blockchain platform that runs smart contracts and can build decentralized applications (dApps). Specifically, it's one of the largest blockchain-based operating systems in the world. And the TRX token is the fundamental cryptocurrency for accounts on the platform.
This ecosystem is highly scalable and it also offers a unique rewards distribution system. According to the TRON website, there's currently more than 115 million accounts and 4 billion transactions.
It's the self-proclaimed fastest growing public chain in the world. And this alone is why many investors have become big believers in the long-term potential of TRON crypto. In addition, it's also a reason why the TRON price prediction is so optimistic over the next decade.
At the moment, the TRON token is trading around $0.064 with a 24-hour volume of more than $550 million. It's also sporting a market capitalization of $5.9 billion, which makes it the 14th largest cryptocurrency in the world.
By 2025, most projections expect TRON crypto to reach the $0.20 mark with high forecasts around $0.25. That's a return on investment of more than 300% in just three years! And the expectations continue to grow even further.
By 2030, the TRON price prediction is sitting at $1.40 with low projections around $1.20 and highs at $1.75. And by the end of the next decade, most analysts believe TRON will surpass the $2 mark with expectations of hitting $2.50 by 2032.
Should You Invest in TRON Crypto?
As you can see, TRON crypto forecasts are showing consistent and steady growth for the foreseeable future. However, this type of growth has been hard to come by for even the most successful cryptocurrencies, such as Bitcoin (CRYPTO: BTC) or Ethereum (CRYPTO: ETH).
While the projections are great to see, it's important to remember how volatile the crypto market can be. The rewards can be high if you make smart investment decisions, but the risks can be even higher. With government crackdowns and more regulation on the way, cryptocurrencies will continue to face uncertainty and resulting volatility. Therefore, you must do your due diligence before investing in TRON crypto.
The barrier to entry is low and forecasts suggest it's a smart long-term investment. But the current market, high inflation and a looming recession creates a lot of concern for investors.
Investing in Cryptocurrencies
Bitcoin is having a rough year. So is Ethereum. And these are the two most prominent cryptocurrencies you can invest in. The traditional stock market is also in a downturn. In general, it's a difficult time for investors. But this also presents unique buying opportunities while crypto prices are low and stocks are trading lower as well.
That's why your research is so crucial to your investment journey. And with the best investment newsletters, you gain access to expert insights, tips and trends that can help you make better informed investment decisions. Just click on the link above and find the right newsletter for you!
It's clear that the TRON price prediction is showing the potential for massive gains over the next decade. You should keep a close eye on this cryptocurrency as the market fights to recover.
Corey Mann is the Content Manager of Investment U. He has more than 10 years of experience as a journalist and content creator. Since 2012, Corey's work has been featured in major publications such as The Virginian-Pilot, The Washington Post, CNN, MSNBC and more. When Corey isn't focusing on Investment U, he enjoys traveling with his wife, going to Yankees games and spending time with his family.