As the conflict in Ukraine continues, the price of fertilizer continues to remain high. Sanctions cutting off Russia's massive share of fertilizers have crippled supply chains. Surging input costs and increased export restrictions out of China have only made matters worse. The United States is a large importer of fertilizer. Since the beginning of the Ukraine-Russia war, prices have continued to climb. This has benefited companies that manufacture and sell fertilizer. Investors are also looking to get in on the action, seeking out fertilizer stocks to buy.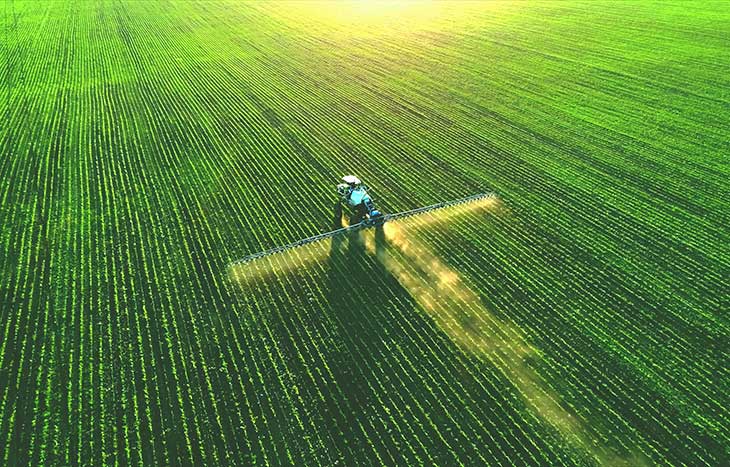 How Does Russia Control Fertilizer Production?
Production of nitrogen fertilizers requires ammonia, which is produced through a highly energy-intensive process called Haber-Bosch and fueled by natural gas. Russia is a major supplier of the gas used in the production of nitrogen fertilizers, and also produces about 21 percent of the world's potash. Combined, Russia and its ally Belarus control more than a third of global potash exports. Russia also has a share in exporting other essential fertilizer products like ammonia (22 percent), urea (14 percent), and monoammonium phosphate (14 percent). Currently, a combination of war-related sanctions and domestic Russian policies have limited fertilizer exports from Russia, resulting in shortages along the fertilizer supply chain and pushing the world to the brink of another crisis. Source: https://blog.ucsusa.org
Two Fertilizer Stocks to Buy
CF Industries Holdings, Inc. (NYSE: CF)
CF Industries Holdings stock has gone up more that 75% YTD, making it an enticing fertilizer stock to buy. The company just recently announced it has entered into an agreement with Exxon Mobil (NYSE: XOM) to produce blue ammonia, which is expected to help decarbonize hard-to-abate industrial facilities.
The company plans to invest $200 million into a carbon dioxide dehydration and compression unit. The unit is located at the company's Louisiana complex and will process ammonia emissions.
Exxon Mobil has also signed an agreement with EnLink Midstream, who will facilitate the delivery of the CO2. The captured emissions total is estimated at 2 million annually. That is equivalent to replacing approximately 700,000 gasoline-powered cars with electric vehicles, according to the companies.
CVR Partners LP (NYSE: UAN)
CVR Partners is another stock that has reaped the benefits of increased fertilizer prices. The stock is up 51% YTD and has had a nice run since early July. CVR is one of the leading producers and sellers of nitrogen fertilizer products in the United States. The company offers ammonia products for agricultural and industrial customers; and urea and ammonium nitrate products to agricultural customers, as well as retailers and distributors.
Supply chain shortages and decreasing crop yields have led to a hunger increase domestically and abroad. The longer the European energy crisis continues, the more investors look to fertilizer stocks to buy.
CVR Partners brought in revenue of $244 million for the most recent quarter. With nitrogen prices expected to rise up to 30% before the end of the year, things could bode well for UAN stock.
The Future of Fertilizer Stocks
Environmental enthusiasts are excited about the technology development going on in the fertilizer industry. There is an ever-growing demand for controlled and slow-release fertilizers. These improvements will help to combat some of the negative effects conventional fertilizers have on the environment.
For now, fertilizer companies continue to increase prices to keep profits high, while competing with inflation. Also, world governments continue to invest in the fertilizer industry to improve crop yields and food supply across the globe.
To stay up-to-date on fertilizer stocks to buy, sign up for one of our free e-letters. Visit our best investment newsletters page to find a mailing that works for you.