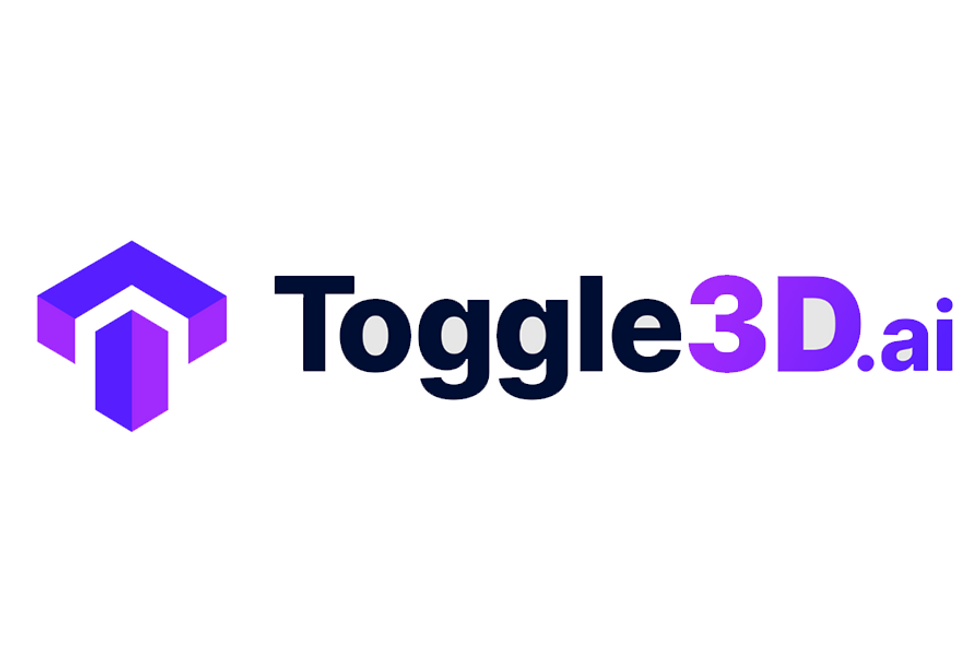 Featuring CEO Evan Gappelberg
Nextech3D.AI (formally "Nextech AR Solutions Corp" or the "Company") (OTCQX:NEXCF)(CSE:NTAR)(FSE:EP2), a Generative AI-Powered 3D model supplier for Amazon, P&G, Kohls and other major e-commerce retailers is pleased to announce the launch of "The Public Company CEO Experience Podcast," featuring Evan Gappelberg, a highly accomplished three-time public company CEO and serial entrepreneur. The podcast offers listeners an exclusive behind-the-scenes look into the dynamic life of a public company CEO with valuable insights, while also discussing trending topics and providing business updates on Nexech3D.ai, Toggle3D.ai, and ARway.ai
Evan Gappelberg commented, "I'm excited to launch this podcast so that our current investors, as well as new investors, will learn about "the CEO experience." For the first six episodes, we will do a deep dive into our portfolio companies. After six episodes we will expose the other side of the CEO experience by taking investors behind the scenes to get an up-close and personal look at the life of a public company CEO."
"The Public Company CEO Experience Podcast" is designed to shed light on the intricacies and challenges of running a public company while exploring the innovative realm of emerging technology. Each episode will feature candid conversations with Evan Gappelberg and guests sharing their unique experiences, valuable knowledge, and secrets of their success stories.
As a serial entrepreneur with an exceptional track record spanning over three decades of public company experience and delivering results, Evan Gappelberg brings a wealth of knowledge and expertise to the podcast. Today, he is successfully leading three public companies, in which he has played a pivotal role in driving growth, executing strategic initiatives, and generating significant shareholder value. Evan's passion for emerging technologies, notably augmented reality and artificial intelligence, has positioned Nexech3D.ai as an industry leader.
"The Public Company CEO Experience Podcast" will not only provide valuable insights into the life of a public company CEO but also touch upon trending topics and keep listeners updated on the latest developments and trends within Nexech3D.ai, Toggle3D.ai, and ARway.ai. From groundbreaking technological advancements to key industry updates, the podcast aims to foster a deeper understanding of the AR and AI technology landscape and its potential impact on various sectors.
Nextech3D.ai invites professionals, investors, and technology enthusiasts to tune in to "The Public Company CEO Experience Podcast" for an immersive journey into the world of public company leadership. With each episode, listeners will gain invaluable perspectives and knowledge, empowering them to make informed decisions and stay ahead of the curve.
Now streaming – listen to Episode 1 and Episode 2 of "The Public Company CEO Experience Podcast." The podcast is available on the following major podcast platforms:
Spotify – listen here
Amazon Music – listen here
Podcast Index – listen here
Podcast Addict – listen here
Podchaser – listen here
Pocket Casts – listen here
Deezer – listen here
Listen Notes – listen here
Player FM – listen here
The Company is also working on getting the podcast listed on additional listening platforms.
About Evan Gappelberg
Mr. Gappelberg is an accomplished entrepreneur with extensive experience in creating, funding and running pioneering start-ups. He has global business experience both as a hands-on CEO and as a public company CEO. He currently serves as CEO and Founder of Nextech3D.ai (OTC- NEXCF) and as CEO of ARway.ai ( OTC- ARWYF) and as CEO of Toggle3D.ai (CSE – TGGL) which are all publicly traded technology companies.
Mr. Gappelberg attained his capital market expertise in the 1990s while working on Wall Street funding IPOs. Notably, he was instrumental in funding Take Two Interactive which has a recent valuation of about $20 billion NASDAQ: TTWO.
He started as an entrepreneur while on Wall Street where he was Co-founder and CEO of EG Products which he self-funded. While CEO he went to China to setup manufacturing for the first LED light-up toy which he patented, imported, and distributed globally. He secured license deals from Disney, Universal Studios, and others while he built a retail national sales channel.
He was also co-founder and CEO of an app development company that created and published over 200 successful apps for both Apple's iTunes store and the Google Play store.
Evan Gappelberg is the CEO of the following three companies:
Nextech3D.ai
(Formally Nextech AR Solutions Corp) (OTCQX:NEXCF)(CSE:NTAR)(FSE:EP2) is an augmented reality and AI technology company that harnesses cutting-edge proprietary AI to create engaging 3D experiences for e-commerce brands. With a focus on developing disruptive technologies, Nextech spins them out as independent public companies, rewarding shareholders with stock dividends while retaining a substantial ownership stake in each spin-out.
ARway.ai
In October 2022, Nextech3D.ai successfully spun-out its spatial computing platform, ARway.ai, as a standalone public company. Nextech3D.ai maintained control with 13 million shares (50% stake) and distributed 4 million shares to its shareholders.
ARway.ai (CSE: ARWY), (OTC: ARWYF) (FSE: E65) is an AI-powered platform that provides augmented reality experiences for indoor spaces. The platform allows users to easily create experiences for navigation, tours, information sharing, notifications, advertising, and gamification. ARway leverages the power of mobile devices to create environments that can improve visitor experience, boost employee productivity, increase engagement, create new advertising space, and boost revenues. Visitors can scan a QR code to access a venue map, navigate to any point of interest with step-by-step directions, learn information about those POIs, and interact with rich AR content and experiences along the way.
Toggle3D.ai
In another groundbreaking move, Nextech3D.ai announced on December 14, 2022, the upcoming spin-out of Toggle3D.ai. Toggle3D.ai is expected to start trading on the Canadian Securities Exchange (CSE) on June 13, 2023 using the ticker symbol CSE: TGGL. Nextech shareholders of record will be issued an exclusive dividend of 4,000,000 newly issued shares in the revolutionary Toggle3D.ai, on a pro-rata basis.
Toggle3D.ai is a groundbreaking SaaS solution that utilizes generative AI to convert CAD files, apply stunning 4K texturing, and enable seamless publishing of superior 4K 3D models, serving various industries within the $160 billion CGI market. With its Augmented Reality-based rapid prototyping web app, Toggle3D.ai empowers designers, artists, marketers, and eCommerce owners to effortlessly convert, texture, customize, and publish high-quality 3D models and experiences, regardless of technical or 3D design expertise.
For further information, please contact:
Investor Relations Contact
Lindsay Betts
investor.relations@Nextechar.com
866-ARITIZE (274-8493) Ext 7201
Nextech3D.ai
Evan Gappelberg
CEO and Director
866-ARITIZE (274-8493)
Forward-looking Statements
The CSE has not reviewed and does not accept responsibility for the adequacy or accuracy of this release.
Certain information contained herein may constitute "forward-looking information" under Canadian securities legislation. Generally, forward-looking information can be identified by the use of forward-looking terminology such as, "will be" or variations of such words and phrases or statements that certain actions, events or results "will" occur. Forward-looking statements regarding the completion of the transaction are subject to known and unknown risks, uncertainties and other factors. There can be no assurance that such statements will prove to be accurate, as future events could differ materially from those anticipated in such statements. Accordingly, readers should not place undue reliance on forward-looking statements and forward-looking information. Nextech will not update any forward-looking statements or forward-looking information that are incorporated by reference herein, except as required by applicable securities laws.
Source
Click here to connect with ARway.ai (CSE:ARWY, OTCQB:ARWYF, FSE:E65) to receive an Investor Presentation