"We have taken this step because it is the right thing to do for our public sector clients and to protect the jobs of the [approximate] 1750 talented people in our government business," said Justin Carroll, the chairman of the board of PwC Australia.
"This transaction will result in the first pure-play, at scale, government business in the market. This was an extremely difficult decision, but we are determined to take all necessary steps to protect the jobs of our people and re-earn the trust of our stakeholders."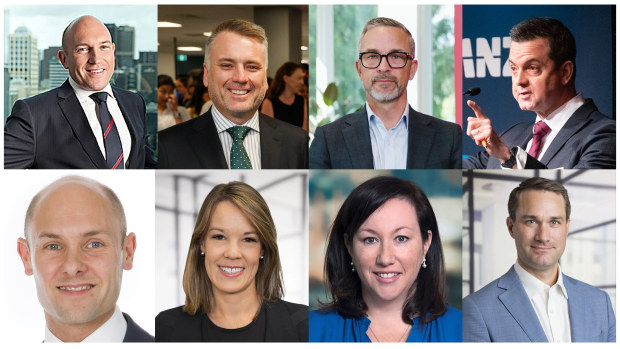 Tax leaks fallout
PwC's inability to deal with its tax leaks scandal led to the Department of Finance effectively banning PwC from winning any new contracts from the Commonwealth last month, all but destroying a business previously worth about $250 million in billings a year. The difference in the size of the billings is due to the inclusion of the firm's risk consulting arm in the potential deal.
The proposed new company will involve former PwC partners providing government, health, infrastructure, defence and risk advisory consulting services. It will have separate systems and offices from PwC and operate throughout Australia.
Bell's interim leadership team is made up of 10 PwC partners: Tim Jackson, PwC's global government and public services advisory leader; David Sacks, the firm's government consulting practice leader; Jamie Briggs, the firm's Adelaide management partner; Ben Neal, the firm's defence leader partner; Chris Rogan, the firm's markets managing partner; Adrian Box, PwC's national leader for integrated infrastructure; Tricia Tebbutt, the firm's Perth consulting lead partner; Diane Rutter; Kate Evans and Josh Chalmers.
Allegro co-funders Adrian Loader and Fay Bou are leading the deal.
News of the potential buyout, which could be signed as early as this coming Friday, was first revealed in The Australian Financial Review on Friday. The additional details about the planned operations of the new organisation are based on briefings by Allegro and other sources familiar with the deal. PwC partners and staff are due to be briefed about the Bell project on Sunday afternoon.
Independent chairman, new code of conduct
The new organisation has been designed to appease concerns about PwC's as-yet unresolved tax crisis and the inherent conflict of interest of the big four firm providing advice to both public sector and private clients.
The new company, which will be rebranded, will be a public sector specialist and only offer consulting to governments and their agencies. It will not provide services to commercial organisations, a particularly risky pitch given it is far from clear how the Albanese government or Department of Finance will react to the move.
Only partners that are not involved in PwC's tax leaks scandal, or any other potential controversy related to the firm such as robo-debt, will be invited to join the new company if it goes ahead. The firm plan is to brief about 150 partners on the new company with only about 130 to be asked to be a part of Bell.
Partners that join the proposed new outfit will have to give up any claim to PwC's fabled retired partners' payment plan, a move aimed at completely separating them from any link to PwC.
The new company will feature what Allegro describes as "ASX-listed standards of governance" with a company structure and a board that has an independent chairman and a majority of independent non-executive directors. A global search is underway to find a chief executive for the proposed new entity.
The Financial Review has been told that a variety of former senior politicians and former bureaucrats have already been sounded out about joining the mooted board.
In addition, partners and staff that sign up to the new company will also have to agree to abide by a new code of conduct based on the Australian Public Service code of conduct.
Turnaround specialist
The success of the planned company will hinge on the reaction of the Albanese government and Department of Finance, and comes ahead of PwC's leadership providing a credible explanation for how the tax leaks matter happened, the actions taken against those involved and an outline of how the firm will prevent a repeat of the matter.
Allegro has also committed to adopting any recommendations made by PwC's internal Switkowski review of its operations when they are announced in September.
If the deal goes ahead it solves a massive headache for PwC's partnership, which has been attempting to work out what to do with the hundreds of partners and thousands of staff left with ever-dwindling work as government contracts dried up.
Allegro is a turnaround specialist that has amassed about $4 billion in assets under management and is known for having a high tolerance for risk related to the assets it buys.
Since it was founded in 2004, the fund has acquired 27 businesses and sold 18 of these investments. This year it acquired listed law firm Slater & Gordon for $78 million and sold Pizza Hut to California's Flynn Restaurant Group.
In 2021, Allegro purchased Toll Group's Global Express and has spent more than $100 million beefing up the company's cybersecurity and information technology systems.
Mixed reviews
Liberal senator Richard Colbeck, the chairman of an ongoing Senate inquiry into consulting that last week released a scathing interim report about PwC's conduct, said he was "cautiously receptive" to the Bell proposal. But he also warned that PwC's Australian and global leaders still have questions to answer about the tax leak scandal.
"The proper vetting of those coming into the new entity will be essential for it to be successful and for government clients to have confidence in it," Senator Colbeck said. "But as far as PwC is concerned, they still have questions to answer. This [the tax leaks matter] clearly wasn't a local issue, clearly it was a concerted [global] effort, not just Australia."
Labor senator Deborah O'Neill, who exposed the extent of the tax leaks, said on Sunday she was sceptical about the proposed new company.
"The unseemly haste to deal with their profit pain, as evidenced here, is at odds with the tardiness of a response to questions that remain unanswered about: conflicts of interest, ethical failure and a multi-year cover-up … more of the same with a new name is still more of the same. "
Like Senator Colbeck, Senator O'Neill still wants PwC to come clean on how the tax scandal came about.
NSW Minister for Finance Courtney Houssos said the state Labor government was assessing the proposed deal.
"The [NSW] government's primary interest is ensuring that high standards of service are provided by all service providers," she said in a statement.
"The onus will be on Allegro Funds to demonstrate the business it will purchase from PwC Australia is able to meet the high standards required to be a pre-qualified provider within the NSW Government's system of professional services procurement.
"Once a sale has been finalised, the pre-qualification status of the divested business will be evaluated in relation to any NSW Government arrangements for the provision of professional services.
"In addition, the NSW Government will need to assess any existing PwC Australia engagements being potentially transferred to the divested business under the relevant arrangement's contractual terms."
PwC, and acting CEO Ms Stubbins, are scheduled to appear at a NSW inquiry into consultants on Monday. In mid-June Minister Houssos announced PwC will be suspended for at least three months from winning any new tax advisory work from the NSW government.
PwC has been under fire since May 2 when emails released by the Senate showed multiple PwC partners received emails relating to a plan to exploit information that former PwC tax partner Peter Collins had gleaned while advising the government on developing the multinational tax avoidance laws.
The scandal has triggered the Senate inquiry into consultants, an Australian Federal Police investigation into PwC, a re-examination of the leaks by the Tax Practitioners Board, a separate parliamentary investigation in the structure of the big four consulting firms, and the NSW upper house inquiry into consultants.