Denglin Technology, a Shanghai-based compute GPU developer established in 2017, recently secured funding from the China Internet Investment Fund, a venture initiated by the State Cyberspace Administration of China and the Ministry of Finance. The GPU in question is claimed to feature a "computing architecture compatible with programming models like CUDA/OpenCL," positioning them well to compete against Nvidia, but while potentially using Nvidia's greatest competitive advantage — CUDA — against it.
The investment capital will advance the research and development of Denglin's full-range products, accelerating mass production and commercialization of their next-gen Goldwasser GPUs, reports Jon Peddie Research.
Denglin's product line, including its flagship Goldwasser, is designed primarily for artificial intelligence applications. Previously, the company said the GPU could also be used for gaming. The company asserts that Goldwasser is the first enterprise Chinese GPU to execute large-scale commercial applications successfully.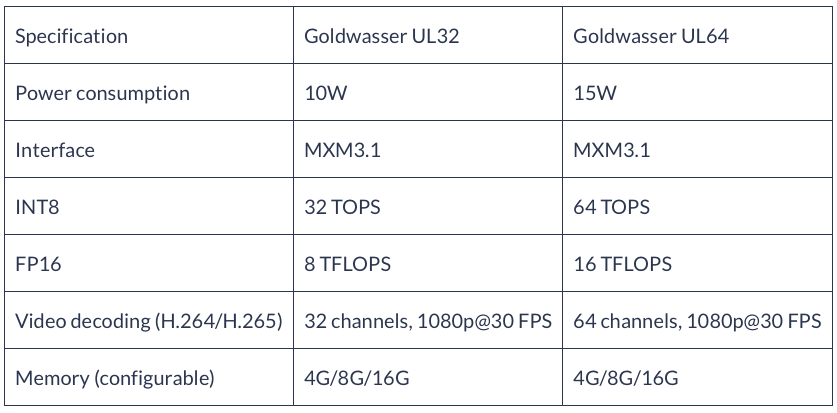 One of the features of the Goldwasser GPU is Denglin's GPU+ architecture that enables software-defined on-chip heterogeneous computing technology, according to JPR. The most intriguing part is that Goldwasserclaims to be directly compatible with programming models like Nvidia's CUDA, the report says. (More claims of direct CUDA compatibility here.) Hence, financing from the government could leverage rival Nvidia's CUDA frameworks for compute. Of course, it remains to be seen whether Denglin will build silicon that's competitive enough to end Nvidia's dominance in the AI GPU market, but it certainly has such ambitions.
The founders of Denglin Technology, Li Jianwen and Wang Ping, are alumni of Tsinghua University, and their Vice President of Global Operations, Yang Jian, previously served in a similar capacity in Huawei's global supply chain. Denglin, with its wide-ranging experience in GPU R&D and commercialization, operates seven R&D centers in various cities, including Silicon Valley, Chengdu, and Hangzhou. The company is among 13 GPU developers in China, JPR claims. 
The global GPU market was worth $33.47 billion in 2021 and is predicted to reach $477.37 billion by 2030, marking a compound annual growth rate of 34.4% from 2021 to 2030, according to data from Verified Market Research (in India) cited by JPR. This rise is primarily propelled by growing demand from professional software users, gamers, and esports fans. Meanwhile, AI is already becoming a significant contributor to this market.
Goldwasser is yet another entrant in the packed Chinese GPU startup scene, with others like Biren making a splash in recent months. However, with supposed CUDA compatibility and fresh funding from the Chinese government, this new company appears primed to make a more immediate impact.