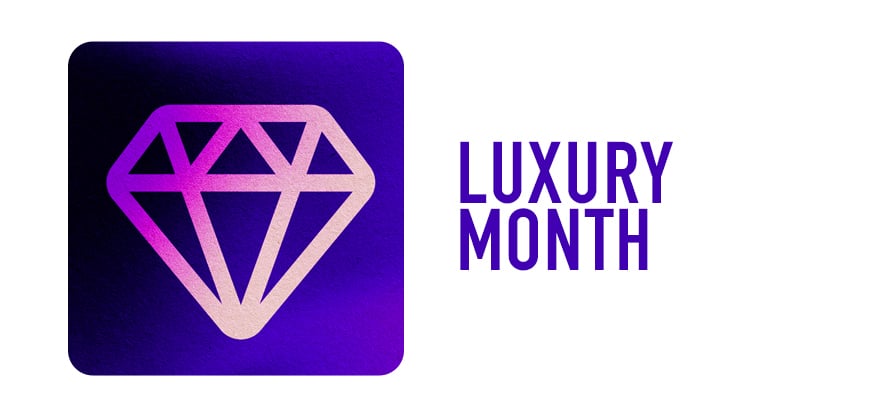 In July, Inman gazes at the glitter and glam of the luxury real estate market. Snapshots of the country's top luxury markets, advice from leading agents, features on what affluent homeowners want now and a breakdown of the top sales of 2023 (so far) are all in the cards leading up to Inman Luxury Connect, Aug. 7-8 at the Aria in Las Vegas. Make plans to join us now.
In this weekly column, real estate agents across the nation share stories of the lessons they've learned during their time in the industry.
In honor of Luxury Month, I sat down with one of the leading luxury agents in Austin, Texas, at one of the city's pinnacle properties, The Legacy of Lake Austin. Bridget Ramey of Sotheby's International Real Estate has sold more than half a billion in inventory since 2020, making her one of the most productive agents in her market and among the top 100 in her company globally.
Watch the video up top for our full conversation, but here are just a few of the highlights from our conversation and our tour, edited for length and clarity:
What were the steps that, over the years, got you here?
In my business, 100 percent, the thing that has caused me the most success is relationships. Every property that I sold over the years, I drew a friendship out of it, and those have continued on, and referrals have happened. 
But, getting to the world of luxury, you have to learn really what a luxury buyer wants. And I've made some big mistakes along the way, putting a price tag on something that just simply doesn't check the boxes. So it's important now to make sure that we have everything that a super prime trophy property buyers will want.
How hard was it to break that barrier and get into [luxury]?
You really just need one. You have to be able to prove yourself, of course. But everyone thinks that you wanna be in the world of luxury real estate, but with it comes a lot more responsibility. And so I consider myself a full concierge-level Realtor. That's what it takes when you're dealing with luxury. 
It's not just selling a house; it's what are you doing after the transaction happens? What are you offering to the client beyond the home? Is it a housekeeper? Is it a boat operator? Are you teaching them how to use the systems in the home? Where are you throwing a second-grader's birthday party? Where are you buying the diamond for that special girl? 
So I have really been able to build my business by not only the sale of the home but every component that may happen if you're moving to Austin, Texas.
And so do you get a lot of relocation people?
I do. During the craziness of the pandemic, we had so many California people come, and I got very blessed and very lucky to get a couple of really huge celebrities. And with one comes more, as long as you do a good job. It was a pleasure to welcome people to Austin beyond selling a home.
With celebrities and ultra-high net worth [individuals], it's the attorneys, it's the business manager because it really isn't the A-list or the buyer who's going to live in the home who reaches out. Typically it's the CPA, or it's their people.
The manager controls everything.
That's true. And you know, that was interesting, too, because we're a nondisclosure state here. One of the first homes I sold was $24 million. And the manager couldn't find that anywhere in the databases because they don't have to be in the databases. We have an MLS system, of course, but most properties that are above a certain price point trade off-market. Nobody knows about it.
So what would your big takeaway be to a new agent that's trying to get into luxury? 
Relationships are everything. It's such a relationship-based business, whether it's with the other agents and building that camaraderie with them, building the relationships with the buyers and sellers and just your sphere of influence. You can have people in your sphere that'll never buy or sell a home, but they can send you so much business. 
I think first, you have to know to play well in the sandbox. Play very fairly, and have integrity with your other agents. That's the thing that I really want to enforce. You know, in Austin, so many things, like I said, are trading off-market, but if you befriend other agents and you're honest and you're filled with integrity, they're gonna help you along the way. 
Two, I think you really have to find a brokerage that's going to teach you. There's so much free education out there, but it's up to you to take advantage of it and then join a team. I've been in the business 17 years, and every so often, a transaction happens like no other. And until you're in the midst and doing transactions, you don't know real estate. 
So I think you find someone who you trust, who's got a great reputation, and you work under them and learn from the best.
So this house we're in today, The Legacy of Lake Austin. Tell us a little bit about it.
Brett Ames is a builder and developer. He's a visionary.
He and his wife came and visited another amazing property on Lake Austin, and she pretty much said, "Well, I'm not moving to Austin if you can't build me this." And so what he was able to develop with this raw land, going back, I think to 2016, and put together is almost unheard of. 
Everyone comes to Texas and thinks we have land. Well, in Austin, you're lucky if you get a third of an acre.
So we're sitting on almost 6 acres with 212 feet of waterfront. He was very thoughtful about how he interacted with the land to create the different structures. Someone at this price point is going to need a compound. And that's what he created. 
We coined the phrase thought per square foot in our first meeting here. Because around every corner, there's surprise and delight. There's something that Brett Ames thought about. 
So what's your favorite part of this property?
Well, I'm a water baby. I come from south Texas and grew up on the Gulf of Mexico. So being on the lake is my serenity and happy place. It's a lake house, and you see the lake from every angle.