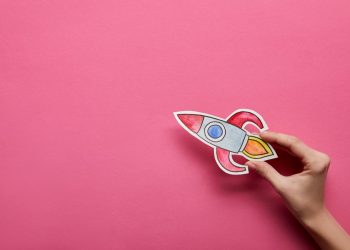 The crypto market continues to exhibit dynamic shifts as Polygon's native token, MATIC, outpaces Litecoin (LTC) in the global rankings to secure the 10th spot. This move comes after MATIC experienced a surge of nearly 30% over the past week.
Resurgence Amid Crypto Rally
The general upswing in the crypto market in the past week has presented opportunities for numerous cryptocurrencies to make significant strides. Polygon (MATIC), for one, has capitalized on this trend, breaking through multiple resistance levels to claim the 10th position in the global crypto market, thereby leaving Litecoin (LTC) trailing behind.
The asset's surge, which saw MATIC price climbing from a low of $0.67 last Friday to a high of $0.88 yesterday before retracting to $0.84 at the time of writing, marks a nearly 30% increase in the past 7 days.
The surge also signals MATIC's resilience, given that it comes just a month after the United States Securities and Exchange Commission (SEC) classified it as a security, triggering a drastic dip in its value. This move by the SEC made MATIC dwell in a bloodbath for a week to trade below the $0.6 mark.
MATIC Road To Recovery
MATIC's recovery, however, has been somewhat fascinating. Over the past 24 hours, MATIC has rallied by nearly 10%, exhibiting a strong upward trajectory. Interestingly, this rally mirrors the movements of several notable altcoins in the market, indicating a wider market recovery trend.
Despite the initial setback following the SEC's classification, MATIC has demonstrated a comeback. Its rebound not only highlights the resilience of the asset but also underscores its growing popularity among investors, which can be attributed to the increasing interest in the Polygon platform, known for its scalability solutions for Ethereum transactions.
MATIC has witnessed a dramatic rise in its market capitalization over the past week, marking a nearly $2 billion increase. The digital asset, starting from a valuation of $6.2 billion last Friday, has seen its market cap surge to $7.89 billion as of today. Interestingly, it's not just MATIC's price and market cap that has experienced a notable upswing.
Within the same week, the daily trading volume for Polygon has nearly doubled from its figures last Friday. This surge is evident in the jump from a trading volume of $357 million late last week to as high as $952 million in the past 24 hours.
The sudden increase in trading volume indicates a significant uptick in trading activity within just a week. The overall rise in both price and trading volume paints a picture of significant market interest and increased investor activity around Polygon.
Featured image from iStock, Chart from TradingView