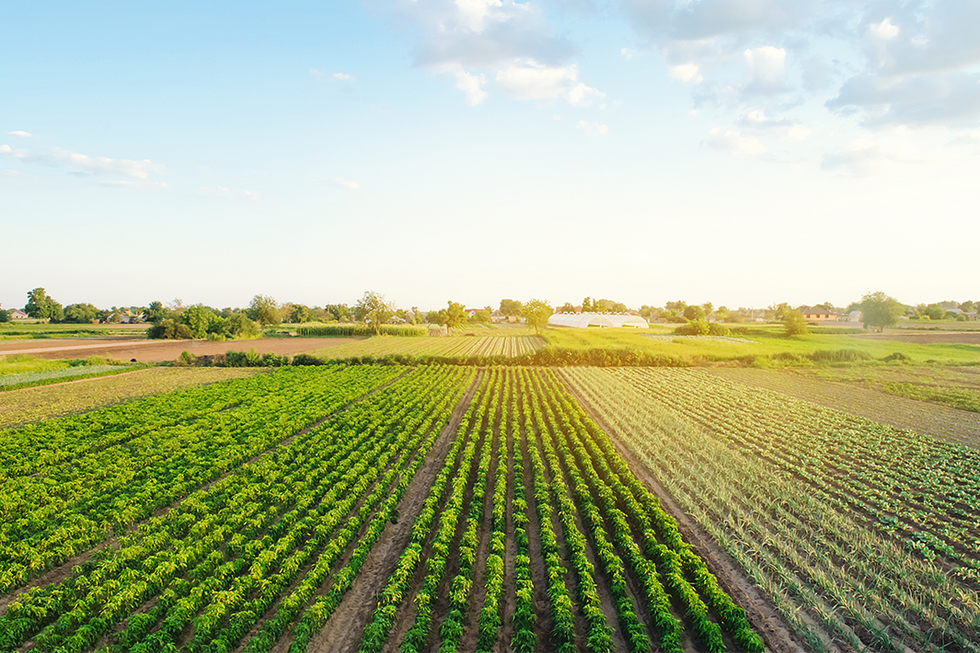 Phosphate is an essential component in global food production, with nearly 90 percent of all production going to the agriculture sector.
In addition to being a core ingredient in much of the world's fertilizer, the mineral is also used as a food preservative, to supplement animal feed and in products such as lithium iron phosphate batteries.
As the world's population continues to grow, demand for phosphate will only increase. While this trend can make phosphate a very attractive investment, it is not something one should dive into without research.
---
What makes phosphate so important?
Alongside nitrogen and potassium, phosphorus — the chemical element contained within phosphate — is an essential nutrient for plants. In addition to stimulating root development and general growth, it plays a critical role in enabling plants to capture and convert energy from the sun. Without it, plants can experience severely stunted growth or even death.
Phosphate, in other words, is critical in all forms of agriculture, from feed for livestock animals to fruits and vegetables. Therein lies the problem. Demand for phosphorus is increasing at such a significant rate that the world has begun experiencing fertilizer shortages.
Part of the problem is global overdependence on chemical acid-based fertilizers. Due to industrial farming and overfarming, critical farmland is being increasingly rendered fallow. This means that without fertilizer, it's difficult — if not impossible — for anything to grow there.
According to the International Fertilizer Association, roughly 73 percent of the world's soils are phosphorus deficient.
It's not difficult to see what could happen to the global food supply chain if the phosphate market is disrupted. We already experienced some disruptions during the pandemic, which resulted in skyrocketing food prices and widespread shortages. If the current global phosphate market is any indication, we could be in for much worse.
Case in point: In late 2022, we experienced the third major phosphate fertilizer price spike in 50 years, according to researchers with the UK's Phosphorous Transformation Strategy.
An unstable global market
As it currently stands, global phosphate supply is immensely vulnerable to disruption.
This is primarily because roughly 85 percent of the world's remaining high-grade rock phosphate is concentrated in just five countries. China is by far the largest of these, producing roughly 85 million metric tons (MT) of phosphate in 2022. Morocco, which notably contains approximately 70 percent of known phosphate reserves, was in second place at 40 million MT.
If phosphate supply from either of these countries was ever significantly disrupted, the results could be catastrophic. Given that China's government has a history of leveraging its resources as a political tool, this could happen sooner rather than later. The global climate, after all, is not exactly what one would describe as geopolitically stable.
It isn't just a lack of supply that's the issue, either. Phosphate usage and production aren't exactly sustainable. Chemical runoff from acid-based liquid phosphate fertilizer is a frequent concern, toxifying groundwater and potentially poisoning wildlife.
At present, the phosphate market needs two things. First, a more sustainable means of production, refinement and agricultural application. Second, mining companies that are working to uncover and develop new and more environmentally friendly phosphate resources.
The good news is that a few companies are well on their way to achieving both goals, thanks to a process known as remineralization and the usage of raw rock phosphate.
Understanding the different phosphate deposits
Phosphate rock, colloquially known as phosphorite, comes in many different forms. It's actually something of an umbrella term for several different apatite-based mineral groups. The minerals themselves take the form of either sedimentary or igneous deposits, with the latter accounting for roughly 80 percent of global phosphate production.
The traditional process for making acid-based fertilizer involves dissolving phosphate rock in either nitric or sulphuric acid. Diammonium phosphate (DAP) and monoammonium phosphate (MAP) are created by reacting ammonia and phosphoric acid, which forms a slurry that is then solidified to produce a granulated fertilizer.
However, there is increasing evidence that the use of certain kinds of crushed raw rock phosphate — granulated phosphate rock — can also be used to remineralize and revitalize soil. More importantly, it can potentially achieve this without any of the hazardous side effects of traditional acid-based chemical fertilizers.
Roughly 95 percent of all known phosphate ore suitable for acid-based fertilizer contains impurities like uranium, thorium and cadmium that can harm plant growth and potentially prove toxic to humans. Raw phosphate ore that's suitable for direct application is incredibly rare. It's this remaining 5 percent of clean rock phosphate that has the potential to be a game changer.
Top phosphate mining and exploration companies to watch
Given the importance of phosphate production to global food supply, it should come as little surprise that there are multiple stocks worth considering as an investment in the space — we've included a few of the more promising ones below.
Arianne Phosphate (TSXV:DAN), for instance, is a phosphate company with a development-stage phosphate project situated in Quebec. It is currently collaborating with Cegep Riviere-de-Loup's Environmental and Biotechnology Research Group to develop a new breed of acid-based fertilizer that uses the company's phosphate concentrate combined with organic waste. It's also exploring the potential to supply high-quality materials to the energy sector.
Australia-based Avenira (ASX:AEV) owns and operates the Wonarah phosphate project, one of the largest known phosphate deposits in Australia. Wonarah hosts measured resources of 64.9 million MT at 22.4 percent phosphorus pentoxide. As with Arianne, Avenira is considering supplying acid-based phosphate to the battery market.
Mosaic (NYSE:MOS), meanwhile, has the distinction of being one of the world's largest producers and marketers of acid-based concentrated phosphate and potash crop nutrients. The company maintains phosphate operations in Florida and Louisiana as well as South America. Its stock has greatly benefited from increased phosphate prices and demand.
Nevada Organic Phosphate (CSE:NOP) is arguably among the most unique of these companies. Its flagship project, Murdock Mountain, hosts one of the 5 percent of clean rock phosphate resources. The most notable thing about this resource is that it contains no harmful impurities — it is environmentally friendly and perfectly suited for direct application as a granulated rock phosphate fertilizer. The company is focused on producing the only certified raw rock organic phosphate eligible for organic farming, initially targeting the nearly US$6 billion organic food market in the US.
Investor takeaway
Although the phosphate market makes for an incredibly attractive investment target, not all phosphate mining and exploration companies are created equal. One must consider not only current market trends and conditions but also the other aspects of each company's value proposition, including both sustainability efforts and business partnerships. More importantly, one must understand, at least in broad strokes, the state and nature of global phosphate production.
This INNSpired article is sponsored by Nevada Organic Phosphate (CSE:NOP). This INNSpired article provides information which was sourced by the Investing News Network (INN) and approved by Nevada Organic Phosphatein order to help investors learn more about the company. Nevada Organic Phosphate is a client of INN. The company's campaign fees pay for INN to create and update this INNSpired article.
This INNSpired article was written according to INN editorial standards to educate investors.
INN does not provide investment advice and the information on this profile should not be considered a recommendation to buy or sell any security. INN does not endorse or recommend the business, products, services or securities of any company profiled.
The information contained here is for information purposes only and is not to be construed as an offer or solicitation for the sale or purchase of securities. Readers should conduct their own research for all information publicly available concerning the company. Prior to making any investment decision, it is recommended that readers consult directly with Nevada Organic Phosphateand seek advice from a qualified investment advisor.