It follows a warning from Infrastructure Victoria and others that the grant represents a poor use of taxpayers' money, with much of the benefits flowing to property developers through inflated prices rather than to the first home buyers.
State Revenue Office data shows over the year to June 30, the government handed out 11,381 grants, costing $123.6 million, down 42 per cent from the previous year, when a total of 16,998 grants were provided at a cost of $213.2 million.
In 2022-23, the top 10 postcodes for grant applications were in growth areas of Melbourne and Geelong. The greatest number of grant recipients were in Hoppers Crossing, Tarneit and Truganina (postcode 3029), followed by Craigieburn, Donnybrook, Kalkallo, Mickleham and Roxburgh Park (3064), and Cardinia and Clyde (3978).
Premier Daniel Andrews last week told this masthead that "everything is on the table", warning it "doesn't make sense to keep building suburb after suburb", and calling for more housing with the best design standards "where people want to live".
As revealed in The Age in April, the government's much-anticipated planning overhaul is expected to cut local councils from decision-making on major development projects as part of a push to squeeze an extra million homes into Melbourne's existing suburbs by 2050.
And as revealed in The Age in May, the push to strip Victorian councillors of their planning powers will be bolstered with the tabling of the anti-corruption watchdog's report this week into allegedly crooked land deals in Melbourne's south-east.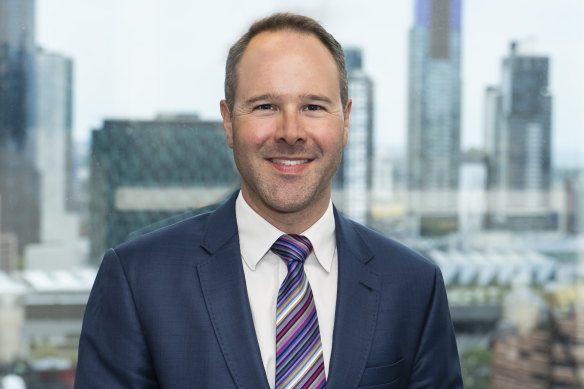 Victoria already offers eligible first home buyers stamp duty exemptions and concessions, which were provided to 36,318 eligible buyers last financial year at a cost of $665 million. It also oversees a shared equity home-buyer fund, which cuts the purchase deposit for participants to 5 per cent, lowers bank mortgages and eliminates the need for lender's mortgage insurance.
Infrastructure Victoria chief executive Jonathan Spear said the first home owner grant had overwhelmingly flowed to growth areas where newly built homes were more likely to cost less than the $750,000 cap.
He said Infrastructure Victoria modelling showed there were few three or four-bedroom homes that were affordable for families outside of growth areas.
Loading
"Our research finds that the first home buyers grant is not effective in increasing the affordability of homes, but it does drive more people to buy homes sooner in greenfield areas," Spear told this masthead on Wednesday.
"This outcome is contrary to the government's policy of wanting to have more new homes in established areas, and is not an effective use of taxpayers' money."
He said using the money saved to bolster the existing shared equity scheme would more effectively help first home buyers, without pushing them into greenfield areas.
Housing affordability has become a major political issue, with growing numbers of younger voters being squeezed out of the housing market by soaring prices and forced to compete for a limited supply of increasingly expensive rental properties.
At the same time, not enough new homes are being built to absorb strong overseas migration, with building costs and interest rates continuing to rise. Since the early 1990s, the proportion of homes owned outright has shrunk from more than 40 per cent to less than 30 per cent, while the proportion of rental properties has risen from about 27 per cent to 30 per cent.
Mark and Natasha Constantine used the $10,000 government grant to buy a three-bedroom property in Frankston North in April.
"For us, it was kind of crucial to have it," said Mark, an automotive technician.
The young couple spent six months looking for a family home in which to raise their now 10-month-old daughter, Charlotte.
Loading
Mark, 31, said while the first home owner grant had helped them afford a large enough home, he was open to moving towards a shared equity scheme.
"I'm not completely against it," Mark said. "But the current one allows you to have your own [home], instead of the government kind of having a slice of the pie.
"In saying that, I do believe something needs to be done. But it's just how they choose to sort of move forward with that, that's up to them."
The federal Productivity Commission has also called for an end to first home owner grants, warning money would be better targeted at "specific cohorts who experience persistent marginalisation in the housing market".
"There is also a risk that, over time, governments may fuel an 'assistance spiral', where the assistance makes house prices more expensive by increasing demand, prompting governments to increase assistance, pushing up prices further, and on it goes," the commission said in an August 2022 report.
With Lachlan Abbott
Get the day's breaking news, entertainment ideas and a long read to enjoy. Sign up to receive our Evening Edition newsletter here.