Returning to state news for a moment, and the chief of staff to One Nation leader Pauline Hanson, James Ashby, has responded to claims he is a "con-man, a spiv and a fraudster", made by one of two NSW MPs who quit the party today.
Speaking on Sydney's 2GB radio this afternoon, Ashby also said claims the party misused taxpayers funds, made by upper house member Rod Roberts under parliamentary privilege, were "completely false" and it was the first time he or Hanson had heard them.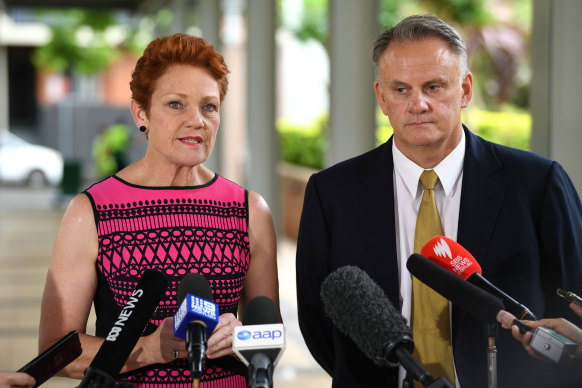 He rejected Roberts' personal attack on him and criticised Roberts and fellow departing MP, Mark Latham, of only making the allegations "on the floor of parliament in coward's castle".
"They wouldn't have the courage to come out and say it publicly," he said.
Ashby questioned why Roberts, who was a member of the state executive at the time of the alleged impropriety, had failed to report the misconduct before today.
"Why didn't Rod Roberts as an executive member of NSW [branch], make those allegations to the Electoral Commission, or for that matter, the ICAC?" He said.
The decision to cut Latham loose had been driven by myriad factors, including the "vile" slur he made against Sydney MP Alex Greenwich, Ashby said.
Read the full story by Max Maddison here.